video crew solutions
for production houses, agencies and clients.
They are quick to respond to messages and
helped us produce an amazing video!
100+ Professionals use Get Camera crew
4.8/5 Customer Experience Rating
Searching for the top Camera Crew with all of the equipment you'll need for your next project? Our professional cameraman is ready with top-of-the-line equipment. We are here to help you on your event videography, corporate interview, customer testimonial, live stream, webinar or promotional video. We'll provide you with the best equipment available, including the C300, FS7, FX9, FX6, FX3, RED, ARRI Alexa, and more.
Fill out our contact form to let us know what you're looking for. We'll assemble the perfect team for your project and make sure you have a film crew as quickly as possible. If you need a crew for an interview, a local videographer to show you around, or a multi-day shoot producing a promotional video. From live broadcasts to brand films, Get Camera Crew have recorded a variety of videos and ready to help you film.
EXPERIENCE THE DIFFERENCE WITH OUR VIDEOGRAPHERS
Experience is the only way to gain wisdom and abilities. We've learned all of this and more after shooting for over 20 years. Camera Crew takes pleasure in offering customers with skilled camera crews and videographers for audiovisual productions of all sizes. We understand that your show is your baby, and we want to assist you in making it the best it can be!
Gear is only a "means to an end"… It's all about people!
Our crew coordinator and your camera operator are a phone call away– both nights and weekends– so that you're not alone in facing possible hurdles.
WE CARRY INSURANCE, SO YOU DON'T HAVE TO.
We carry workman's compensation and general liability insurance through our insurance broker, NYC, and LA-based Taylor & Taylor.
OUR LIGHTING PACKAGES ARE STATE OF THE ART.
We take on competitors with our comprehensive lighting packages, which include low-heat LED lighting, Kino Flos, and HMI's.
Don't worry yourself overlooking for an available crew. We can connect you with over 20 professional videographers and production crews with only a five-minute phone call.
Do you require assistance with your television production? What about information about the location? We'll be there to support you, offer advice, and do anything we can to make your production a success. 
Did you know that our videographers, camera crew, and operators are also directors of photography? From big, 35mm film jobs to a variety of video productions, our guys are no strangers to film and video.
Variety and flexibility are key to our Videographers!
Corporate interviews, multi-camera event production, TV commercials, branded material, and more are all accessible. Camera Crew offers crews with the experience to meet expectations on everything from appealing corporate video projects to innovative music videos, clever commercials to engaging television series. For directors of photography, camera operators, audio engineers, and even aerial cinematographers! The Camera Crew will be there in a flash.
VIDEO PRODUCTION SERVICES
filming in 1080p, 4k, 6k, 8k ntsc and pal
Sony Fx3
Sony Fx6
Sony Fx9
Sony FS5
Bmpcc 4K, 6K, 6K Pro
Canon Cinema EOS C300
Sony FS7 4K XDCAM
RED DRAGON
Panasonic VariCam LT
Sony Alpha A7SIII (A7S3)
ARRI Amira
ARRI Alexa Mini
Professional Camera Crew Hire
Cinematographer
Director of Photography
Event Videographer
Audio crew
Camera Operator
Cameraman
Live Stream Specialist
One Man Band
Freelance Camera Operator
Freelance Videographer
360 VR Camera Operator
Camera Crew Lighting
Conference filming
Streaming services
Customer Testimonials
CEO profiles
Employee training
Webinars
Talking head shots
Corporate meetings
Training videos
Live Stream / Live Events
Get Camera Crew provides services such as event production, remote webinars, and teleprompting. We can help with producers, insurance, and payroll for any size production.
Get Camera Crew is your one-stop shop for production services. We offer various services in addition to crewing your job:
Finding a DIRECTOR OF PHOTOGRAPHY just got a whole lot easier with us. When our DPs aren't off making feature films they are working the local commercial and corporate video market. Our Camera Crew DP's aren't just EXPERIENCED CAMERA OPERATORS, they are artists…and they can turn your vision into a reality.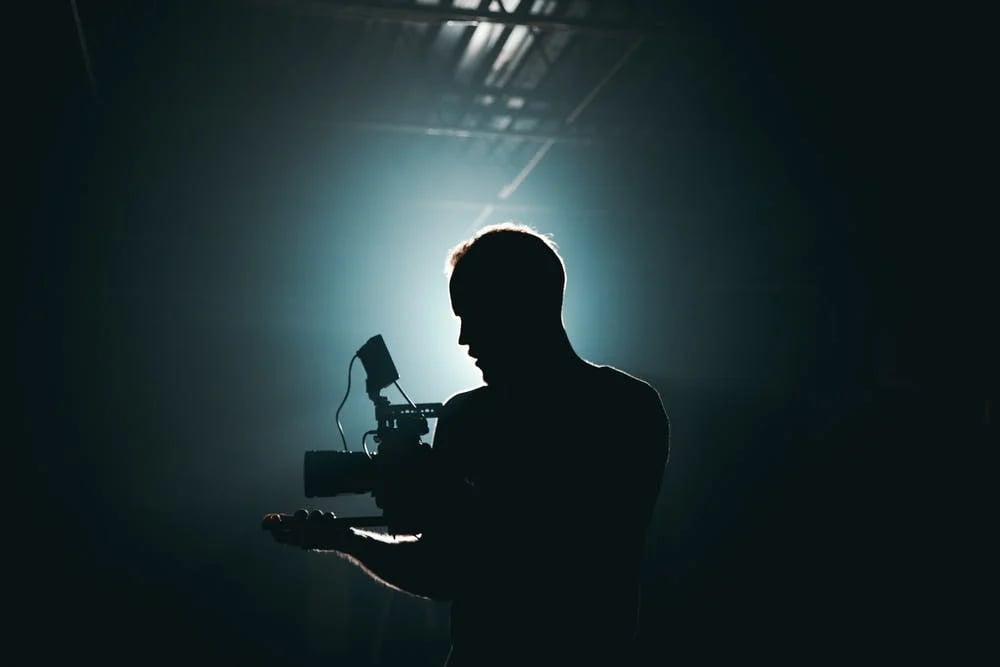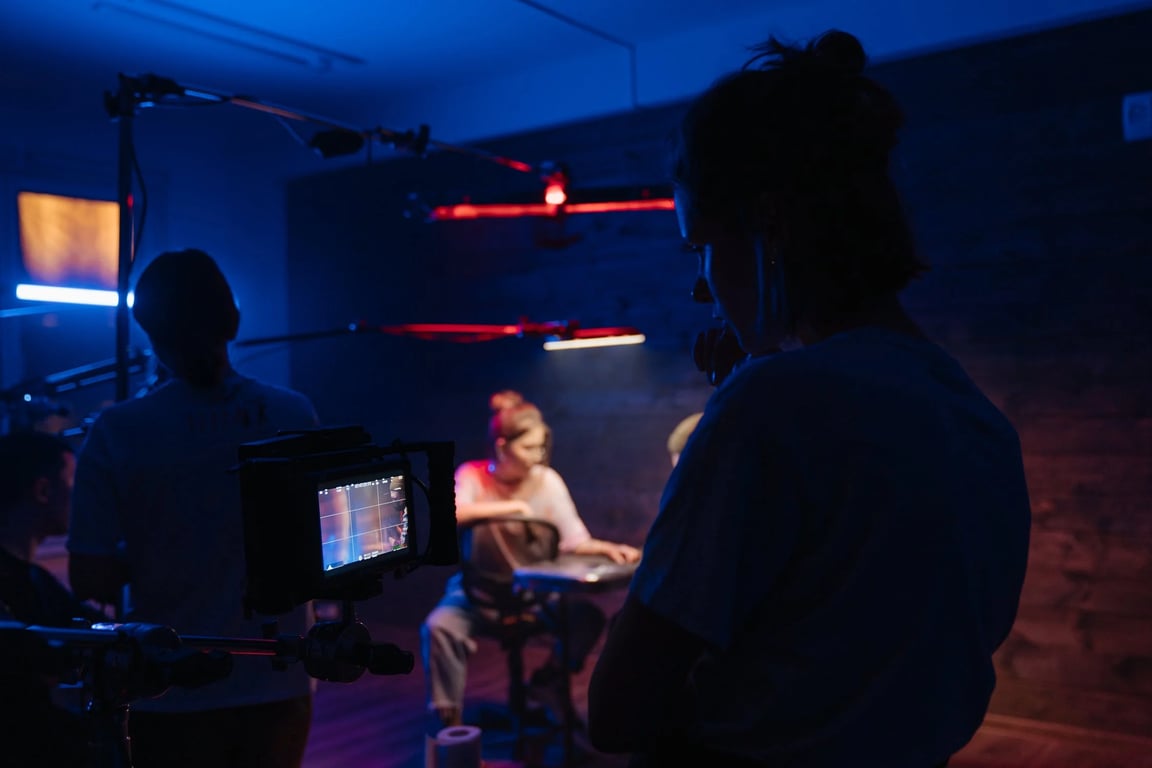 We have an extensive database of the BEST CAMERA CREWS . Our crews have worked thousands of jobs in our company's 25-year history and that experience is reflected in our cameramen. Take confidence in knowing that when you hire a Camera Crew camera operator, your job will get done on time, with no surprises in post!
We understand that hiring an unfamiliar Camera Assistant can be a little unsettling. Have faith in knowing we feel the same way! That's why OUR PROVEN CAMERA ASSISTANTS ARE THE CREAM OF THE CROP OF THE PRODUCTION INDUSTRY. Your corporate video production can benefit from our years of experience in the local production market.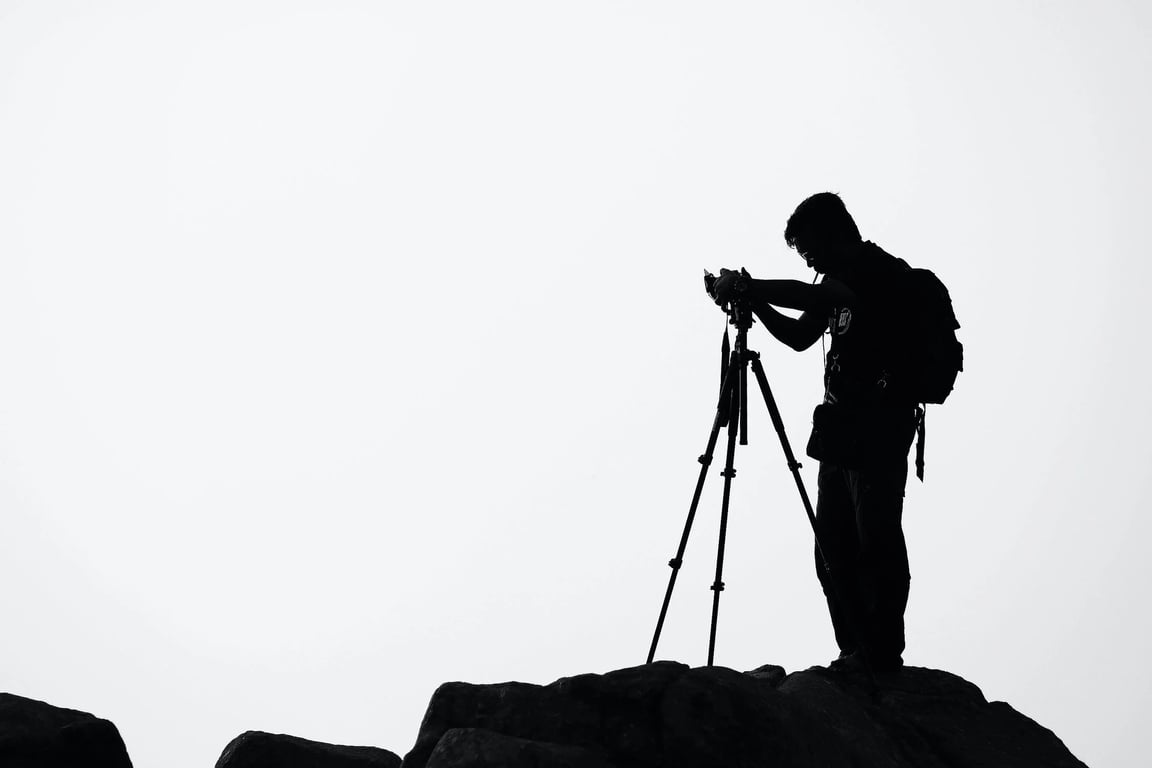 GET CAMERA CREW'S GRIP & LIGHTING FEATURED PRODUCTS AND SERVICES
Our grip and lighting division stocks the very best equipment in the industry servicing. Our warehouse is stocked with Kino Flo fluorescents, ARRI HMIs, and LitePanels LEDs along with quality hardware from Matthews Studio Equipment, rugged grip carts from Studio Carts, and rags from LA Rag House. Call us today to reserve a grip truck, or à la carte grip and lighting rental.
Our grip trucks were designed by a grip and lighting professional with 30 years of combined location and rental house experience and we have one of the few smaller grip trucks available with a full-sized 7'x8′ 3300lb liftgate. This will keep your crew happy, and your load-in/load-out time to a minimum! We also have a database full of South Florida grips, electricians, riggers, and gaffers. We'll be happy to crew up your G&E department.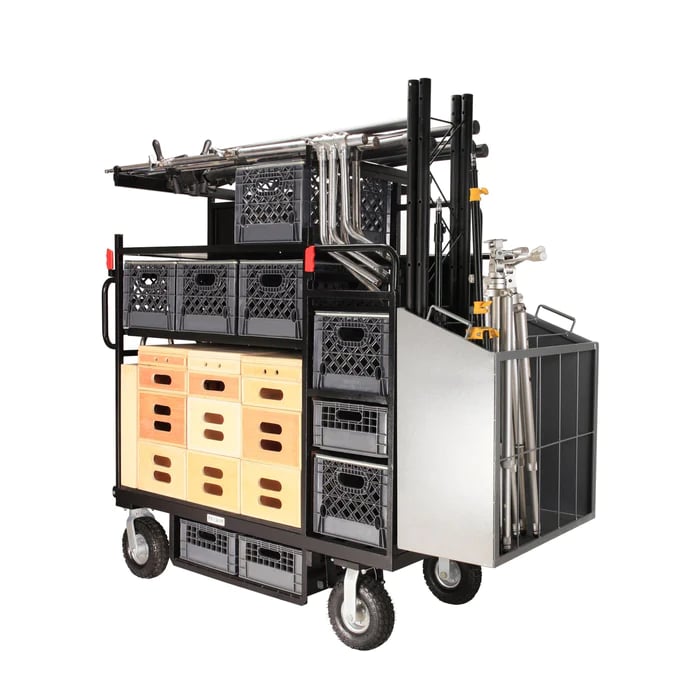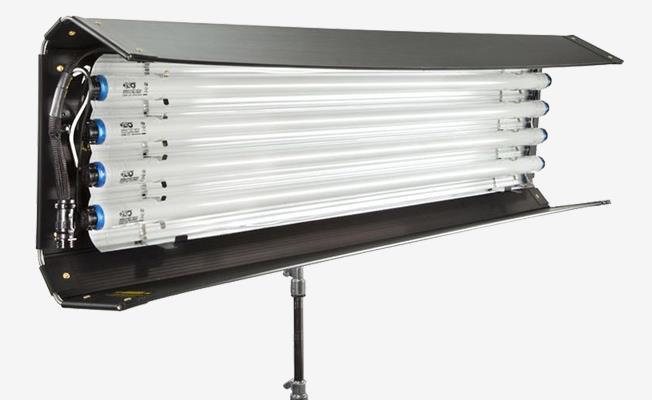 Kino Flo fluorescent lighting has become a staple of modern productions. They produce a soft light source that is easy on the eyes for the talent and looks great on camera. They are cool to the touch when in operation, and can be wrapped immediately after striking. This makes Kino Flo an ideal light source for quick interviews.
ARRI is among the most well-respected manufactures of studio lighting today. Their HMI lighting solutions are 5x-8x more efficient than their tungsten bulb counterparts. HMI lighting produces a cool 5600K color temperature that is very close to natural sunlight. This makes HMI lighting ideal for supplemental lighting on outdoor shoots or lighting an interior room through a window.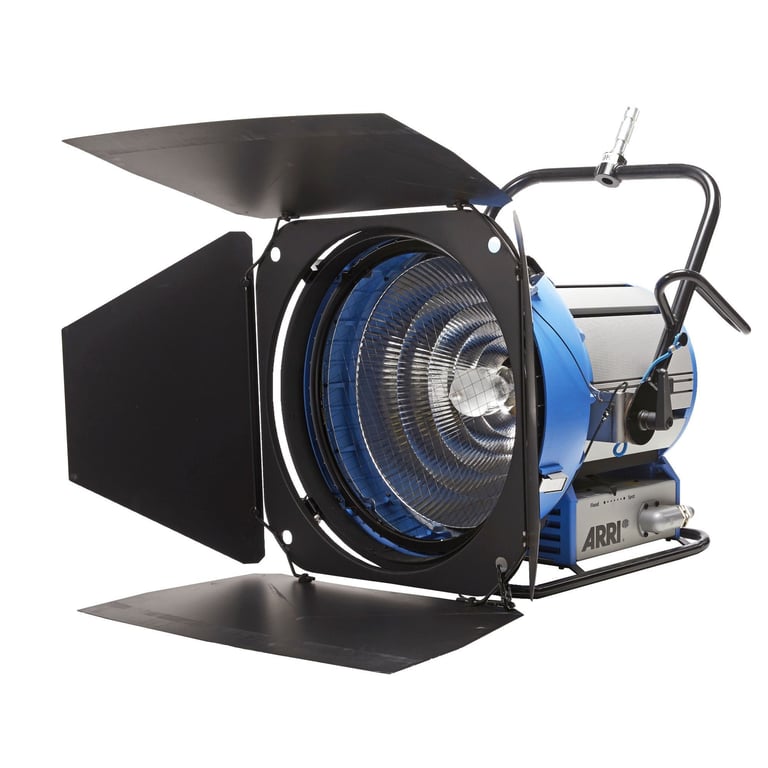 With such a large, talented workforce, our video crews have a history of working together, and it shows. Forget the traditional, unwieldy all-freelance hodgepodge of people and video equipment– we know our craft and our gear, our people and our locations.
Our lighting experts gaff the most elite jobs.  See your vision come to light with a Camera Crew & Gaffer.
 Get Camera Crew's Gaffers are experienced and extremely well qualified.  They work on the best commercial and feature film shoots and beyond!  Your video production can also benefit from hiring one of the best Gaffers.
Helping our clients succeed is why we get requested time and time again. From effective corporate video productions to creative music videos, clever commercials to engaging television shows, Get Camera Crew has crews with the experience to exceed expectations.
Get Camera Crew has been in the location sound business since the company was founded in 1987.  Years of experience in the field have given us access to the very best sound mixers .  One call to Get Camera Crew is all you'll need to book your next production sound mixer.
IT'S HARD TO FIND GOOD PAS!  LET US DO THE WORK FOR YOU.
Finding a quality production assistant in an unfamiliar location is definitely a challenge.  The good ones tend to move up and on to different production roles.  Fortunately, Get Camera Crew spends a lot of time on location and knows exactly who's hot and who's not.  We'll hire the best production assistants for your production.
How Can You Find a Camera Crew for Hire in Your Video Production Project
We know our local market and who to call for the best assistants.
1. Production experience
Anytime you are hiring a new camera crew, it is important to consider their production experience. This is because having a background in production can help them better understand your vision for the project and what you are looking to achieve.
Additionally, experienced crews will have a better understanding of the equipment and how to use it to get the best results. Finally, working with an experienced team can help ensure that your project runs smoothly and efficiently from start to finish.
2. Equipment packages
A standard camera crew package includes a Steadicam or Gimbal and an operator. The Steadicam is a stabilized camera mount that helps keep the camera steady while in motion, while the Gimbal is a motorized mount that can rotate and pan the camera to follow moving subjects. The operator will be responsible for controlling the camera and ensuring that it remains properly positioned and focused.
3. Camera crew packages
There are different types of camera crew packages available, each offering different benefits. Camera crew packages typically include Grip and Lighting, Production Supplies, and Production Services.
4. Services
A camera crew can provide a variety of services that can be helpful for your project. Services can include a photo and video casting, online casting, location scouting and permits, production managers and producers, travel visas and carnets, office space rental for production teams, event video production sound stage rental, creative team daily dailies editorials live transcoding media management solutions.
5. Location
When hiring a camera crew, it is important to consider the location. The location can impact the budget, cast and crew travel, insurance, and space for production. A good location service will help with all of these factors.
Editorial dailies are often filmed in front of a live audience, so the location must be able to accommodate this. Additionally, media management solutions can help with the efficient storage and distribution of media files.
6. Trustworthy
When hiring a camera crew, it is important to consider their trustworthiness. The camera crew is responsible for filming your show and providing a good experience for the viewers. To ensure their trustworthiness, look for references and reviews.
Consider their experience and qualifications. Hiring a trusted and experienced camera crew will guarantee your job is done on time and with no surprises in the post.
7. Availability
Availability is important to consider when hiring a camera crew because it guarantees that the crew will be able to provide the best quality footage. Local crews are the best way to guarantee quality footage since they are familiar with the area and can easily travel to the filming location.
8. Reputation
When looking to hire a camera crew, reputation is one of the most important factors to consider. A camera crew's reputation can be researched by looking at customer experience ratings online. It is also important to get a quote and establish an account with the company before proceeding with a rental. Pick up your gear and head to the shoot!
9. References
When hiring a camera crew, it is important to consider references. References can vouch for the candidate's skills and abilities and can be found from previous employers, colleagues, or family members. When contacting references, it is important to ask questions in a way that will be comfortable for them to answer.
10. Portfolio
When hiring a camera crew, it's important to consider their portfolio. This will show you that they have the skill set and experience necessary to complete your project successfully. Get Camera Crew is a great resource for finding quality crew and leads.
The wide range of talent available through Get Camera Crew makes it easy to find the perfect camera crew for your project.
11. Communication
It is important to communicate when hiring a camera crew so that there is a smooth transition between the team and the executive. Communication allows for a clear understanding of the story and objectives, which helps to ensure that the job is done efficiently and effectively.
12. Professionalism
When looking at a camera crew, you should look at their work. A professional camera crew will have their work put together in a well-organized and tidy manner.
They will also be able to answer any questions you have about their work in a professional and courteous manner. Another way to tell if a camera crew is professional is by their appearance. A professional camera crew will be well-groomed and dressed appropriately for the job they are doing.
13. Creativity
When hiring a camera crew, it is important to be aware of the importance of creativity. The camera crew you hire should have experience in creative fields such as advertising, television, and commercials. This will ensure that your show is the best it can be.
14. Flexibility
It is important for a camera crew to be flexible in order to be able to work well with the production plan and make sure that the production process is efficient and effective.
15. Passion
When hiring a camera crew, it is important to consider passion as a key factor. Passionate crews are more likely to put in extra effort and produce high-quality videos.
This passion shows through in their work and can help your videos stand out from the rest. Hiring a camera crew with the right passion can make all the difference in the success of your video project.
16. Work ethic
When hiring a camera crew, it's important to consider the work ethic of the candidates. A good work ethic is important because it shows that the camera crew takes pride in their skills and wants to help customers create the best videos possible. Camera Crew has experience shooting for over 20 years, which allows them to provide quality work.
17. Personality
When hiring a camera crew, it is important to consider the personality of the crew members. This is because the crew's personality will affect how they interact with you and your audience, and how they handle your footage. A camera crew that is easy to work with and has a good history will be more likely to produce great footage that you can use for your show.
18. Detail oriented
It is important to be detail oriented when hiring a camera crew in order to ensure that the production plan is efficient and effective. The camera crew should have a Multi-Camera approach in order to cover every angle.
19. Organized
When hiring a camera crew, it is important to be organized and have all the necessary information ready. This includes having a shoot proposal that outlines your company, production date, starts and end time, and location. Being organized will help you find the right camera crew for your production and ensure that everything runs smoothly.
Step 1: Find a reputable video production company
When it comes to finding a reputable camera crew for your film production, do your research and look for a team with experience in filmmaking. It's important to have peace of mind knowing that your production is in good hands with a reputable camera crew.
Get Camera Crew has years of experience and a good reputation. We can also be able to provide you with references from past clients.
Step 2: Decide what format you want to shoot in
The team should shoot in a number of locations and formats, depending on your needs. You can shoot interviews with digital cinema cameras using FaceTime or Zoom. You can shoot B-roll after the interview to capture creative footage that your editor will appreciate.
Get Camera Crew can shoot in a variety of formats, including interviews, location shoots, and product shots. Our team has a diverse skill set which allows them to capture the exact content you're looking for.
Step 3: Determine your budget
In order to determine your budget for a camera crew, you need to know the kind of production you're filming, the size of your crew, and what benefits you're hoping to gain from employing a camera crew. A larger crew may be necessary for a documentary with special effects, while a minimal crew is likely sufficient for a social media video.
Step 5: Negotiate your rates
In order to negotiate your rates with a camera crew, you will first need to send a rental request to the camera company. Once you have received a quote, you can then establish your account and pick up your gear. When you are ready to start filming, be sure to share more details in your bio and bookmark people for future reference.
Step 6: Insure your production
Some of the things you should insure when working with a camera crew are that they are fully insured with workman's compensation and equipment rental insurance. Also, collaborate with the crew to develop an efficient, effective and flexible production plan.
How do I hire a camera crew?
When looking to hire a camera crew, there are several things you should keep in mind. First, it is important to find a crew that is professional and has experience filming the type of production you are looking for. It is also essential that the crew is flexible and accommodating, as well as able to deliver footage on time and in high quality.
There are many ways to find a potential camera crew, such as online resources or word-of-mouth recommendations. Once you have found a few potential crews, be sure to read reviews and compare prices before making your final decision. When contacting a camera crew, be sure to include information about your projects such as the type of video production and your budget. By considering all of these factors, you will be able to find the perfect camera crew for your specific needs.
How much does it cost to find and hire a camera crew?
It can cost upwards of $1,000 to hire a camera crew for an event, but the benefits are usually worth it. A professional camera crew will have the expertise and equipment to get the shots you need, which can save you time and money in the long run. Hiring a camera crew can also be a great way to increase networking opportunities and production quality.
What are the benefits of hiring a film crew?
There are many benefits to hiring a camera crew for your business. A camera crew will result in professional-quality footage. They are also good at keeping productions on schedule and are efficient. If you need footage for a video or advertisement, hiring a camera crew is a great way to save time and money.
IN THE BUSINESS SINCE 1987
Get Camera Crew is in the business of film and television crews and rentals since 1987. Each team member came up with the ranks by working on sets and by supplementing our "on location" knowledge with MFA's. Our experienced staff is available 24/7 to provide support and expertise. We've more than 80-years of collective experience working with some of the best filmmakers in the country, producing some of the largest commercials and music videos.
We are professional video producers who shot films in 25 different countries. So far, We've produced great videos and live streams for medical and commercial companies. We guarantee a seamless and professionally produced video production. We have camera operators in the cities below: